---
The Scalable Computer Systems Lab develops new, efficient networked storage systems targeted toward increasingly granular and multi-tenant workloads in data centers and the cloud.
---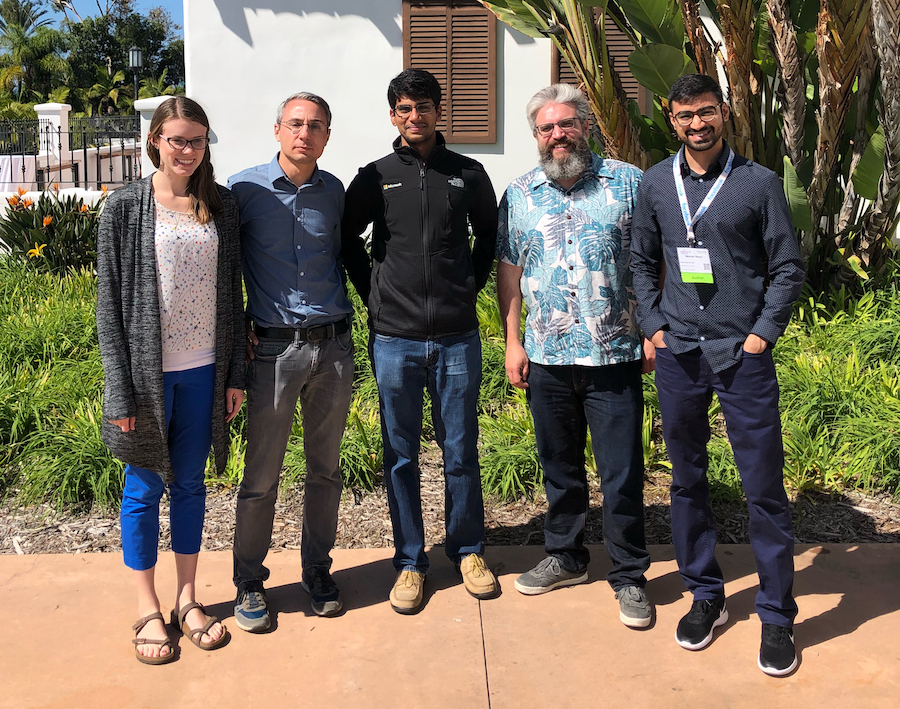 Splinter team at OSDI'18 in San Diego (Sara Moore, Ryan Stutsman, Chinmay Kulkarni, and Mazhar Naqvi).
Much of the work that the Utah SCS lab pursues focuses on the intersection of low-latency data center/cloud storage (μs-scale) at large scale (tens of thousands of shared storage tenants). The lab's work spans data migration and load balancing, storage programmability and data models, shared resource provisioning, and use of low-latency storage within application domains. We frequently and closely collaborate with the Flux research group at Utah (Rob Ricci, Kobus Van der Merwe) and Microsoft Research.
---